FILL THE GAP ON DON MICHELE AT A SUPER SPECIAL RATE !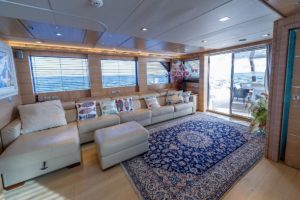 DON MICHELE IS AVAILABLE IN THE GAP 25/31 JULY WITH EMBARKATION/DISEMBARKATION IN NAPLES WITH A SPECIAL PRICE: 6-DAYS RATE: € 35.000 + VAT (Instead of € 44.500 + VAT).
This yacht is never available. Book it now !